Baptism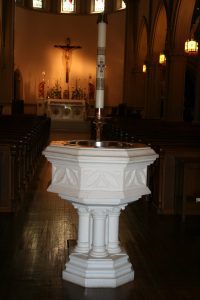 Baptism
Click above for scheduling and general information regarding baptism of an infant, or a child up to the age of 7.
Children ages 7-18, Adults 18 or older should contact our pastor.
Contact the rectory for the Godparent/ Confirmation Sponsor form for sacraments celebrated at St. Joseph's on Capitol Hill.
First Reconciliation, First Communion, and Confirmation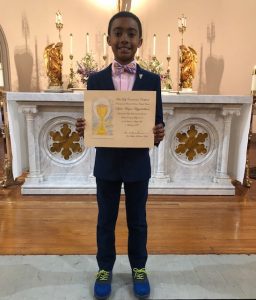 First Reconciliation and First Communion
Parish children not already attending Catholic School will be prepared for the Sacraments of Reconciliation and First Communion typically in their 2nd grade year. If your child will be entering second grade and has not received either or both of these Sacraments, please let us know on the SCL registration form. 
Confirmation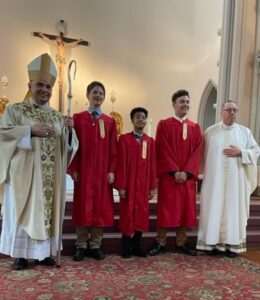 Confirmation takes place during 7th and 8th grades at St. Joe's as a two-year program.
If you have any questions about your child's Sacramental Preparation please reach out to our Director of Evangelization: Cathy Rusin
Religious Education
School of Christian Life

Click here to learn more about what we're doing for this school year and to register!
The Church teaches us that "the home is the first school of Christian life" (CCC #1657) and that "[p]arents have the first responsibility for the education of their children in the faith, prayer, and all the virtues"(CCC #2252). We take that teaching very seriously at St. Joseph's, and we hope that our families do too. While we may not be the first school, we are blessed to be another School of Christian life (SCL). The SCL program aims to give the children of St. Joseph's parish knowledge of the central tenets of the Catholic Church (especially through familiarity with Holy Scripture) and a deep love of God and His Church. 
The program is primarily intended for children grades 1-8 and meets on Sunday throughout the school year at the conclusion of the 10:30am Mass until approximately 12:30pm in the St. Thomas More Center. While most grades only meet once per month, the sacramental preparation classes (2nd grade and 7th and 8th grades) meet each week.
*For those classes that meet only once or twice per month, additional coursework will be assigned for students to complete at home. This additional coursework is a requirement for continued participation in SCL. 

Fees: The annual fee for participating in the St. Joseph's SCL program is $125 for the first child, $75 for the second child, and $50 for additional children. Please contact Rev. William Gurnee by email here  if the registration fee is burdensome for your family.  Payments can be made online via Faith Direct here.  Choose 'one time donation' and use the note section to indicate that it is for SCL. You may also send the fee to the parish office. If you are writing a check, please put School of Christian Life in the memo line.
Volunteers: We welcome volunteers who wish to be involved with SCL. Please contact Cathy Rusin Catholic@st-josephs.org to get involved. Please note that all volunteers must participate in Safe Environment training before participating in the classroom – it's easy and worth it!  We can help walk you through the process. 
Marriage
Marriage
For those who are considering the celebration of the sacrament of marriage at our parish, we wish to make it a joyful and spiritually enriching experience. Although the idea of a wedding may seem quite simple, the reality can be complex. Concern for the sanctity of the sacrament and the profound effect it will have on your life, are the compelling reasons for the Church's stress on careful, even meticulous, preparation.
Preparing for the celebration has two aspects: a personal one in which you share more deeply with each other your beliefs, values, goals and feelings as you make this life-time commitment; and a formal one that involves not only you, but also your families, the Church and society.
During this process, each of you will more intensely share your ideas and emotions, plans and dreams, as well as your hopes and even fears. In this way, you will encourage each other to grow to the full potential of what it means to be husband and wife, a pre-eminent visible sign of Christ's love of, for and in the world.
Most importantly, to begin your preparation for marriage, you should contact Rev. William H. Gurnee, III at pastor@st-josephs.org to arrange for a meeting. The FAQ's below will help you determine if you may celebrate a wedding at St. Joseph's.  *You should NOT make any venue plans until you have met with the pastor.*
Pray for God's special blessing during this time of preparation.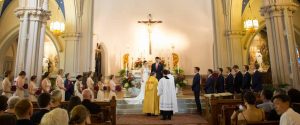 Preparing for Marriage –
Frequently Asked Questions
Frequently Asked Questions about Marriage
Click on the above link to review commonly asked questions to celebrate a wedding at St. Joseph's on Capitol Hill. Updated October 2014.

Marriage Preparation Checklist
A Marriage Preparation Checklist will be given to each couple at their initial meeting with the Pastor
Please visit www.adw.org or www.bethesdacfd.org for information on courses for marriage preparation.
Anointing of the Sick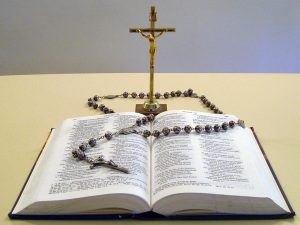 If you or a loved one needs the Sacrament of Anointing of the Sick please call the rectory at 202-547-1223.
Rite of Christian Initiation for Adults (RCIA)
Discover Your Faith
RCIA is a program that reaches out to those thinking about joining the Catholic faith. The group participates in a weekly journey of faith understanding, that begins usually in September and culminates in the initiation ceremony at the Great Easter Vigil liturgy on Holy Saturday
Click here for the RCIA Registration Form.
Who is 
RCIA

 for?
Anyone who has never been baptized
Anyone who has been baptized in another Christian tradition and wishes to become Catholic
To read more about the RCIA process, check out the United States Conference of Catholic Bishop's web page.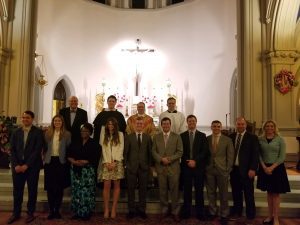 Please contact the Cathy Rusin 202-547-1223 / Catholic@st-josephs.org for more information on the RCIA program here at St. Joseph's.