Our History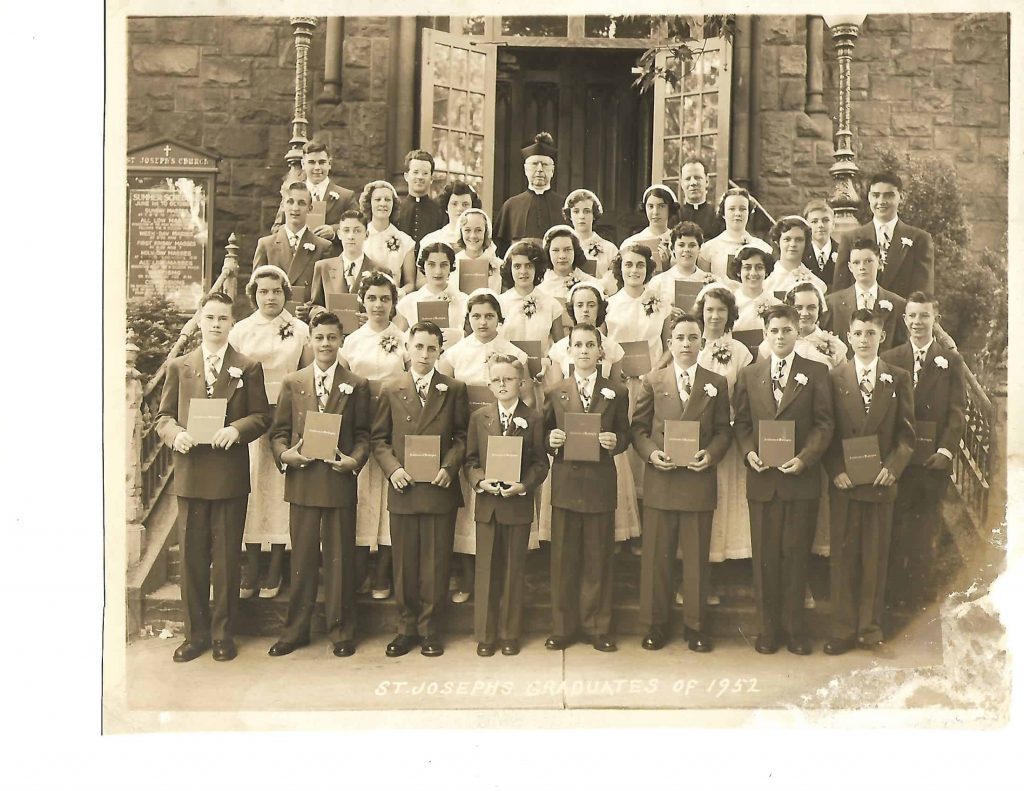 For more than 150 years, St. Joseph's Roman Catholic Church has stood in the shadow of the Capitol Dome, at 313 Second Street, NE. Before there were buildings to house the Supreme Court, the Library of Congress or even office for America's elected representatives, there were two institutions that stood side by side on Capitol Hill – the United States Capitol and St. Joseph's Church.

Shortly after the Civil War, the growing number of German immigrants in our nation's capitol found cause to create a parish of their own. On October 25, 1868, a jubilant crowd of 20,000 people, including the President of the United States, paraded past the Capitol and turned out to lay the cornerstone of St. Joseph's. In his blessing, Bishop (the future Cardinal) James Gibbons of Baltimore, prayed that our one nation under God would be made stronger by the presence of this House of God.

The church was planned as a Cathedral of the German-speaking people living in the United States. The architect, being a native of Cologne, modeled the church after the famous Cathedral of that German city. Plans called for a Gothic church 70 feet wide and 145 feet long with a seating capacity of 1200 in the body and 140 in the choir. The spire was to be 200 feet. The foundation of red Seneca stone is seven feet thick. On the foundation was built the original church – a temporary frame structure in 1870. St. Joseph's school was built in 1890 and was used as the church while the present structure was being built on the prepared foundation. The present church is built of brownstone from Hershey Pennsylvania and was constructed at a cost of $75,000, which included all interior appointments. The church was dedicated on January 18, 1891, by James Cardinal Gibbons.
Pastors of St. Joseph's on Capitol Hill from 1868 to the present
1868-1873 Rev. Bernadine F. Wiget, S.J.
1873-1876 Rev. John B. Kanzleiter, S.J.
1876-1886 Rev. John P. M. Schleuter, S.J.
1886-1917 Rev. Valentine F. Schmitt
1917-1924 Rev. Patrick J. O'Connell
1924-1962 Rev. Monsignor Edward P. McAdams
1962-1966 Rev. Monsignor William J. Awalt
1966-1969 Rev. Monsignor James G. Gillen
1969-1971 Rev. Roger P. Gallagher
1971-1981 Rev. Aloysius E. O'Connor
1981-1991 Rev. Monsignor John J. Murphy
1991-2002 Rev. Paul E. Lavin
Dec. 13, 2002-July 5, 2011 Rev. Msgr. Charles V. Antonicelli
July 6, 2011 – Mar 11, 2014 Rev. Avelino Gonzalez
Mar 12, 2014 – Oct 23, 2016 Rev. Msgr. Paul J. Langsfeld
Oct 24, 2016 – Jan 3, 2017 (Administrator) Rev. Vincent De Rosa
January 4, 2017 – present Rev. William H. Gurnee, III