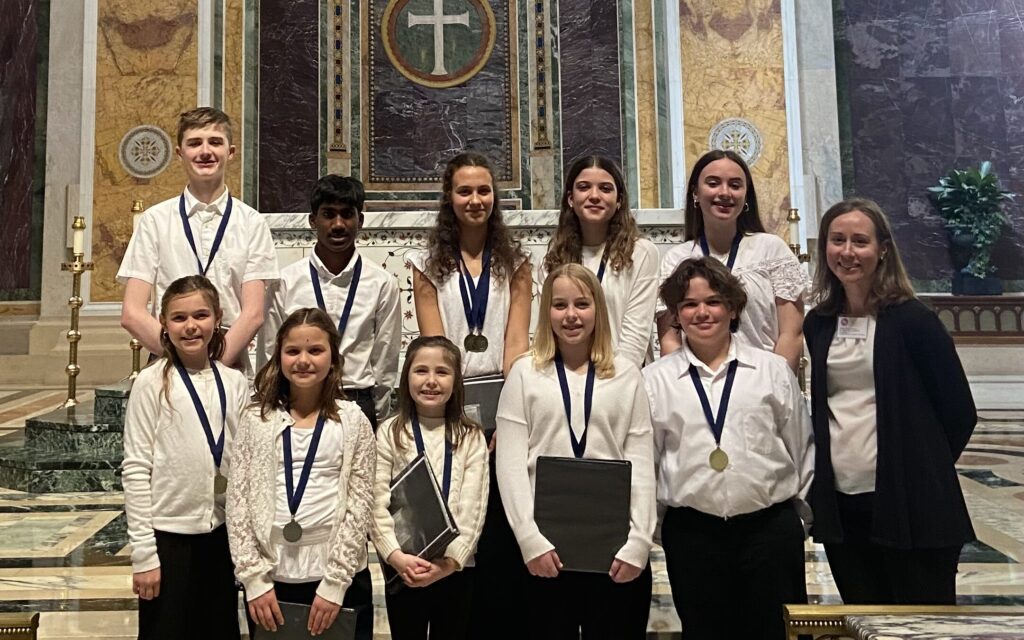 The St. Joseph's Children's Choir ("Chorus Angelorum")
Our parish has not had a children's choir in many years, and St. Joseph's is blessed to hear the voices of our young Catholics in song during Mass. We are grateful to these children and their families for their dedication, and we look forward to hearing them again soon!
These ten young men and women have been meeting every other week since the beginning of the school year. They sang at St. Matthew's Cathedral for the annual Pueri Cantores Festival on March 4th, and they sung for their first Sunday Mass here on March 19th.
Young singers take the stage at Pueri Cantores choral festival and Mass at St. Matthew's Cathedral – Catholic Standard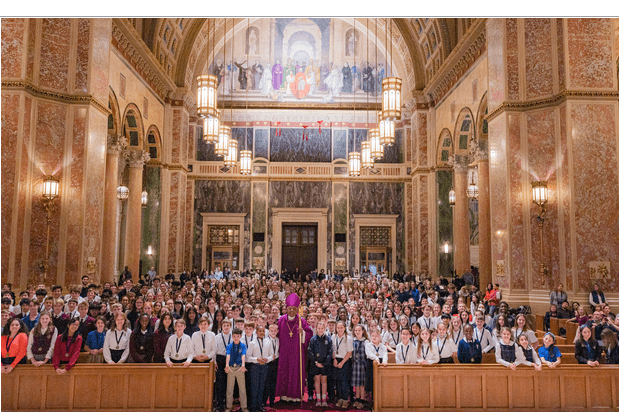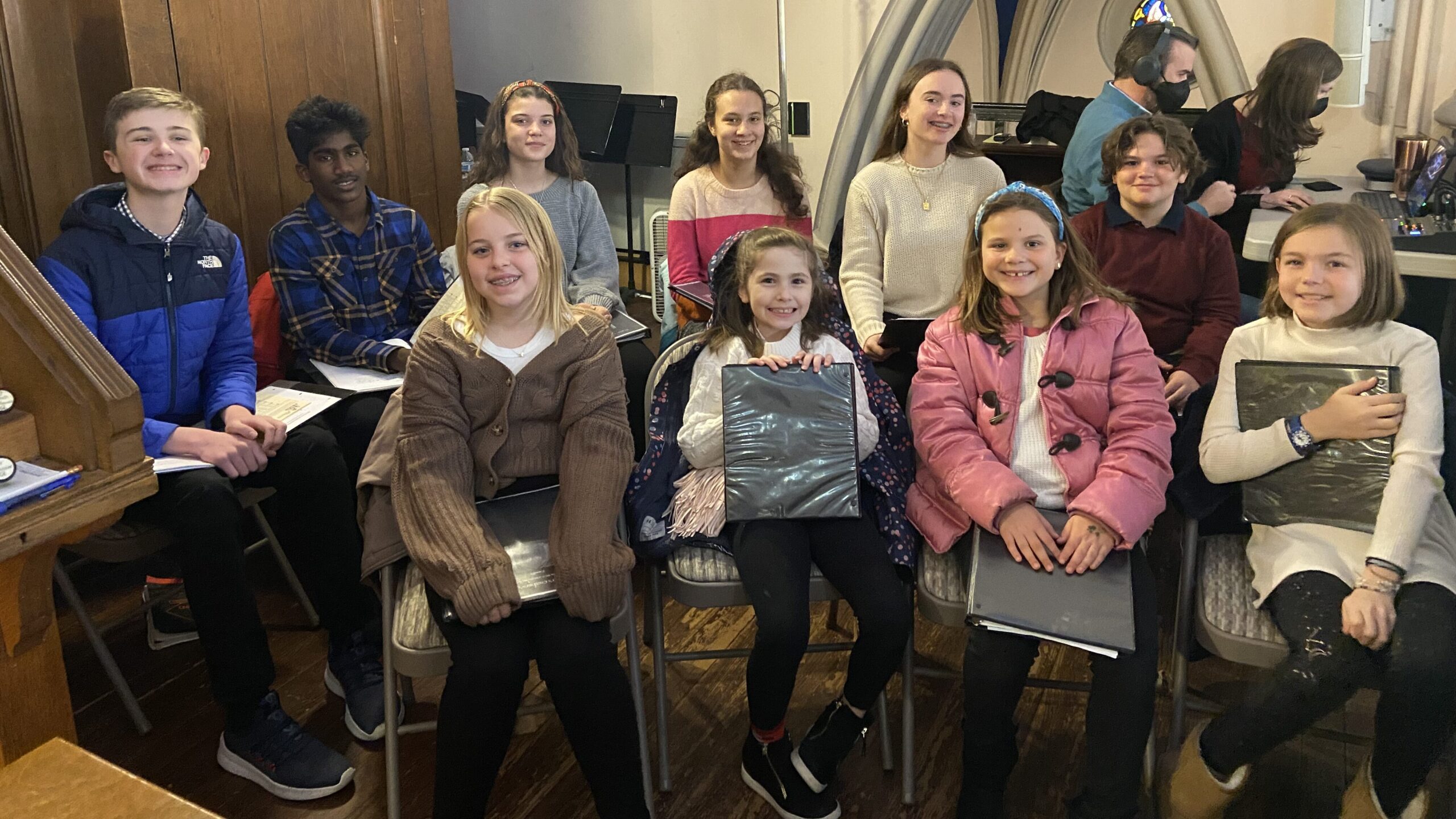 Children in Grades 4-12
Please consider a place for them in the newly forming St. Joseph's Children's Choir. Our music director, Maria Balducci, knows very well the challenges of family schedules, with four young children of her own. But she is eager to share her love of the Catholic faith and the liturgy with the young of this parish, and sacred music is an amazing way to draw them in. They will learn techniques of singing, Latin pronunciation and translations, how to read Gregorian chant as well as modern notation, important chants, hymns, and motets of our great heritage of music. Before long, they'll be teaching their parents!  If you have any questions or schedule concerns email Maria or talk with her after any weekend Mass.