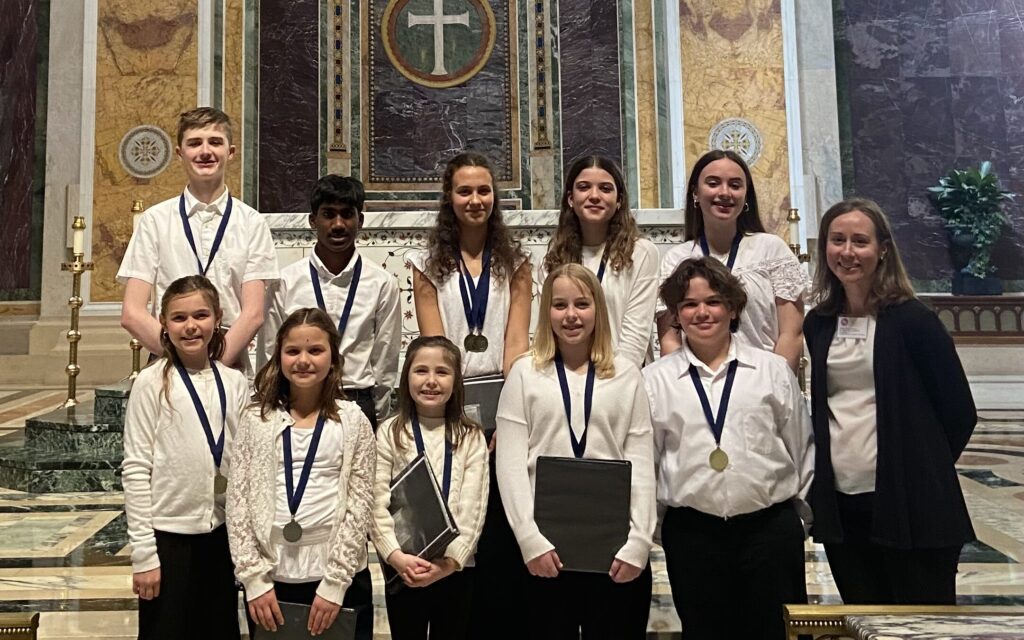 Thank you to the children of the St. Joseph's Chorus Angelorum
for the beautiful music at our March 19 10:30am Mass! Our parish has not had a children's choir in many years, and St. Joseph's is blessed to hear the voices of our young Catholics in song during Mass. We are grateful to these children and their families for their dedication, and we look forward to hearing them again soon!
These ten young men and women have been meeting every other week since the beginning of the school year. They sang at St. Matthew's Cathedral for the annual Pueri Cantores Festival on March 4th, and they sung for their first Sunday Mass here on March 19th.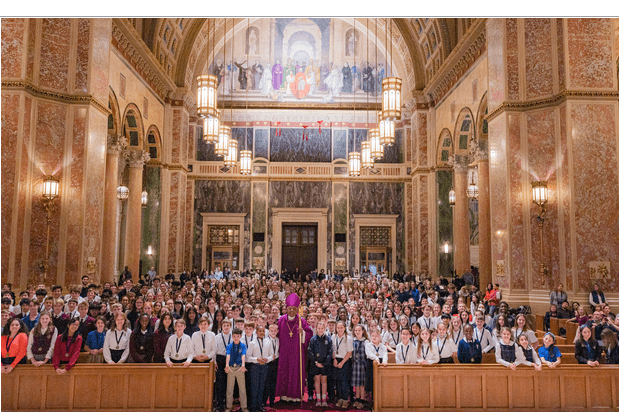 Young singers take the stage at Pueri Cantores choral festival and Mass at St. Matthew's Cathedral – Catholic Standard