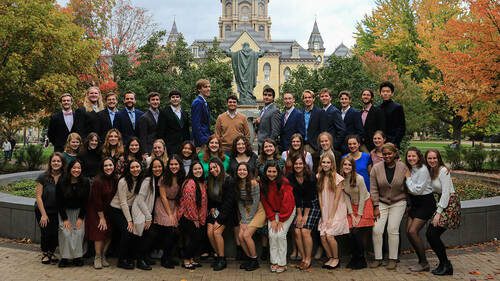 Notre Dame Folk Choir Concert
Wednesday, March 15 St. Joseph's hosted a Lenten choral concert, presented by the acclaimed Notre Dame Folk choir and our St. Joseph's Choir.  The sixty-voice choir of young adults from the University of Notre Dame join ed by our sixteen-voice choir to offer motets and hymns of the Lenten season.  Works ranging from Palestrina and Byrd to works of living composers Lemme and Kirchner, as well as hymns such as Wondrous Love and When I Survey the Wondrous Cross. This was a rare and wonderful opportunity, and the concert was offered free (). 
If you missed it, you can still watch it on our YouTube channel.
We would appreciate donations for the organ restoration fund.