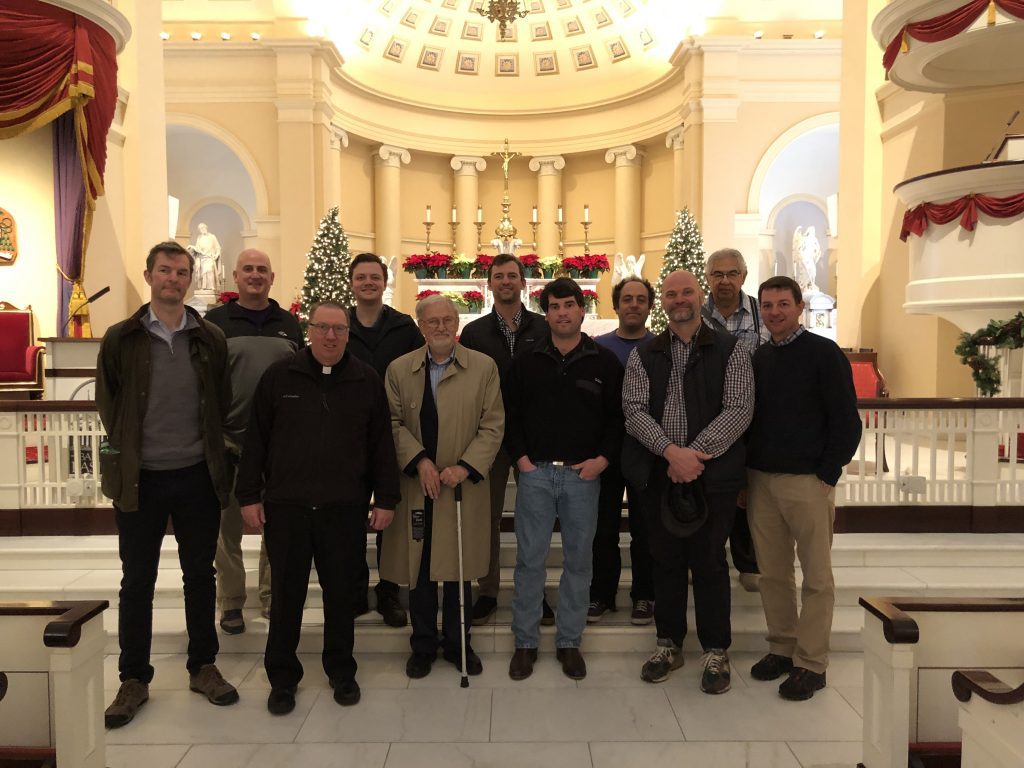 Men's Group – Catholic Klatch
St. Joseph's Men's Group meets every First Saturday in the parish center behind the rectory right after 8:30 Mass. Focused on St. Joseph's fraternal connections and led by Father Gurnee, the group discusses an array of topics including upcoming trips, service projects, and contemporary Catholic subjects of interest.
As a part of St. Joseph's fraternal companionship, breakfast afterward at a nearby locale is always a favorite.
Pictured here: On Saturday, January 11th we visited Baltimore's Basilica of the Assumption, America's first Catholic Cathedral.
Please contact Thad Hunkins by email here for more information.