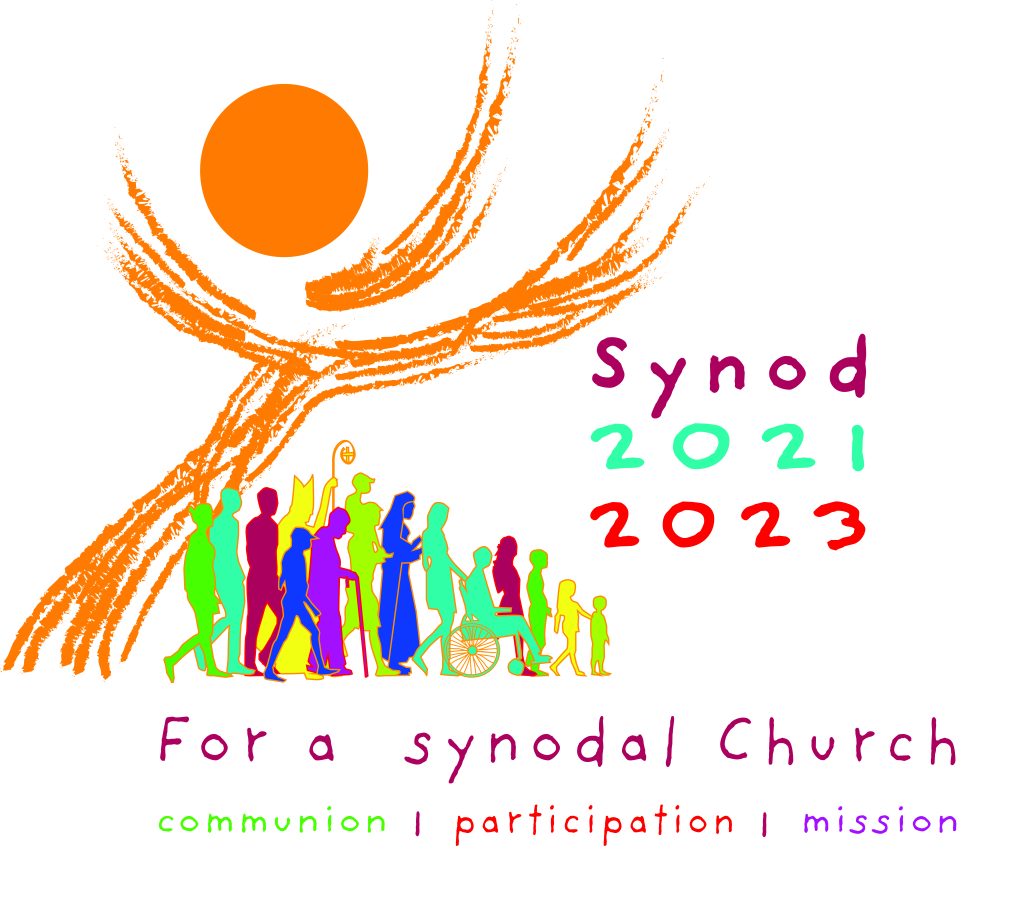 Archdiocese of Washington Synod
The entire Catholic Church is called to participate in the upcoming Synod of Bishops! In preparation for the international Synod of Bishops in 2023, Pope Francis wants your input on the topic of "For a Synodal Church, Communion, Participation, and Mission."
This Synod is not just another meeting with oral presentations and written reports. This Synod is a process of journeying together by listening, dialoguing, praying, discerning and making decisions together for the purpose of proclaiming the Gospel of Jesus Christ.
Pope Francis is asking each local diocese to gather – clergy, religious and laity together- to listen to each other. The "goal" of this journeying together is not to create a new vision or pastoral plan with objectives. Rather, the goal of our journeying together is to be present with one another, to listen and learn with each other, and to grow closer to the Lord and His Church.
Invite family, friends, neighbors- we want everyone to participate in this listening session. If you can't make the parish listening session, share your opinion online at www.adw.org/synod.
From October 17 until late December 2021, parishes will host listening sessions where the clergy, parishioners, religious communities who live near the parish and any other community members will be invited to participate.
The Fundamental Question
Scripture and Principle Reflection
Our Synod journey takes place in the midst of where the Church ordinarily lives and work in the day to day lives of the faithful. The Synodal process invites each one of us – the People of God – to recall that we journey together. Moreover, in that journey of faith we are called to listen to the voice of the Holy Spirit. (c.f. Preparatory Document no. 27)
Then Peter stood up with the eleven, raised his voice, and proclaimed to them …
"These people are not drunk, as you suppose, for it is only nine o'clock in the morning.
No, this is what was spoken through the prophet Joel:

'It will come to pass in the last days,' God says 'that I will pour out a portion of my spirit upon all flesh. Your sons and your daughters shall prophesy, your young men shall see visions, your old men shall dream dreams' Indeed, upon my servants and my handmaids I will pour out a portion of my spirit in those days, and they shall prophesy. And, I will work wonders in the heavens above and signs on the earth below: blood, fire, and a cloud of smoke. The sun shall be turned to darkness, and the moon to blood, before the coming of the great and splendid day of the Lord, and it shall be that everyone shall be saved who calls on the name of the Lord.'

Word of God: Acts 2: 14-21
A Synodal Church, in announcing the Gospel, "journeys together."
How is this "journeying together" happening today in your parish?
How is the Holy Spirit inviting your parish community to grow in "journeying together"? (Preparatory Document no. 26)
What experiences, in your local parish, does this question bring to mind? What are the joys of your parish life?
What are the difficulties and obstacles to active parish life that you have
encountered?
Where in these experiences do you hear the voice of the Holy Spirit?