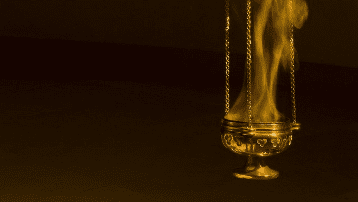 Solemn Vespers on the Feast of St. Joseph, March 19 – 5p.m.
We are going to have Solemn Vespers at 5pm on March 19th and a pot luck dinner afterwards. More information will be coming about the St. Joseph Feast on his Feast day.

The Liturgy of the Hours (or the Divine Office) is the heartbeat of the Church and fulfills Jesus' command to "pray always" (Luke 18:1). Observed worldwide by religious communities and priests, the laity is also invited to pray this cyclical Office throughout each day. Vespers (or Evening Prayer) occurs around sundown every day.

Approximately a half-hour long, Solemn Vespers consists of the introductory prayer, hymn of the day, two psalms, canticle, Scripture reading, the Magnificat (during which the altar is incensed), intercessions, the Lord's Prayer, and a concluding prayer. The majority of vespers is chanted to simple chant tones, alternating sides of the church. Two cantors and organ will help to lead the chanting, and an easy-to-follow program will be provided.

There will also be a special blessing for all parishioners on this Feast of St. Joseph, our patron saint  We encourage all to come and pray this communal Solemn Vespers with us this special evening.

Interested in learning more about Liturgy of the Hours? An easy way is to visit www.universalis.com for daily Liturgy of the Hours, or to download the DivineOffice app!  The Liturgy of the Hours is a beautiful way to continually place Christ at the center of your life throughout the day.