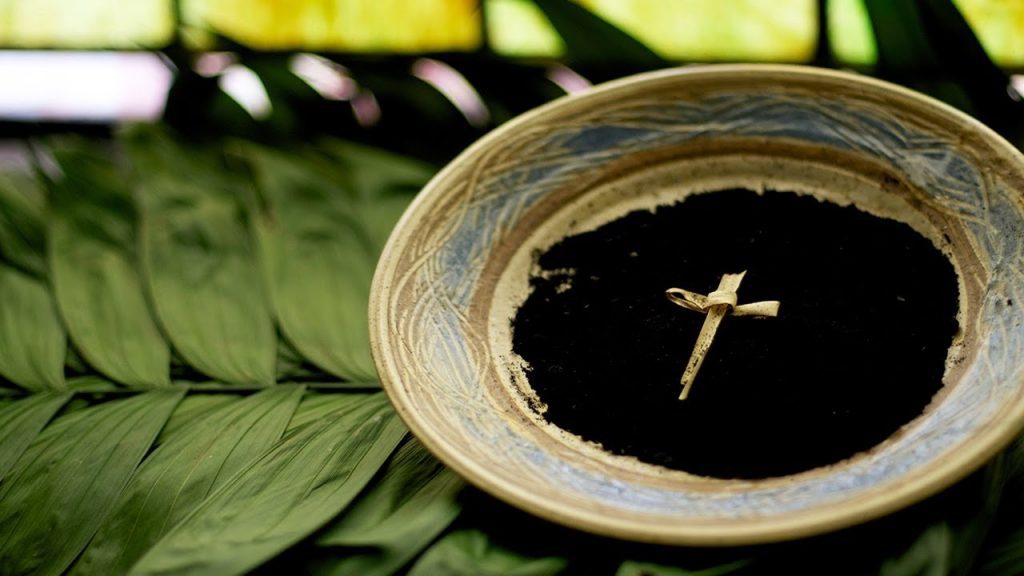 Ash Wednesday Begins the Season of Lent
Ash Wednesday, February 17, 2020
Schedule of Masses:
8:00 a.m., 12:10 p.m. and 5:30 p.m.
Ashes will be distributed at all Masses.
Lenten guidelines – Fast and Abstinence
All Catholics from their 14th birthday until and including their 59th birthday are obliged to fast on Ash Wednesday and Good Friday. One full meal is allowed on the days of fast. Two other meatless meals, sufficient to maintain strength, are allowed. Together the two meals should not exceed the full meal. Drinking of ordinary liquids does not break the fast. Catholics over the age of 14 are obliged to abstain from meat on Ash Wednesday, Good Friday and the Fridays of Lent.